Guests and Staff help us celebrate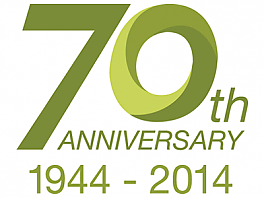 On the evening of 25th June 2014 Edward Pearce LLP held a drinks party in the ballroom of the Landsdowne Club in London to mark the beginning of our 70th Anniversary Year celebrations. The fabulous Landsdowne Ballroom was originally designed by Robert Adam and this elegant 18th century room with its vaulted ceilings and minstrel galleries made for a superb and glamorous setting. Some 200 guests were invited by the Partners and along with the staff of Edward Pearce LLP they helped us celebrate this significant milestone. Judging by the atmosphere on the night and the messages received after the party a good time seemed to be had by all.
'A short note to thank you for an enjoyable evening yesterday at the Lansdowne Club to celebrate Edward Pearce's 70th Anniversary.
A very good mix of guests and a great venue for you to demonstrate your standing in the industry.'
'Many thanks for the invite to your anniversary bash last night, what a great party.'
'Thank you very much for a very entertaining evening, I had great time.
'Many thanks to you and all at EP for a very enjoyable evening last night - great venue and excellent company.'
'Just a note to say many thanks for the fantastic night last night.'
'The venue was perfect with that amount of people and I met many familiar and new faces in the crowd.'
'A massive thank you for inviting me to the Edward Pearce 70th Anniversary yesterday evening. What a great evening ! It was great to see so many familiar faces while enjoying the great food and wine.'
'Many thanks for yesterday evening - really enjoyable and so nice to go to an event where so many people know each other so well. It was great to catch up with some old acquaintances and the venue was terrific.'
'It was a superb evening and the quality of guests was a great testament to the esteem in which you and your colleagues at Edward Pearce are held.'
'I thoroughly enjoyed myself and didn't stop chatting to people all night, both old acquaintances and introduced new contacts. Not often that one knows so many people in a room on an occasion like that and everyone I met seemed to feel the same.'
'Great evening, great venue and great atmosphere - a credit to you. Look forward to seeing you again soon and wishing Edward Pearce another successful 70 years!'
'Many thanks to you and all your colleagues for hosting such a marvellous reception yesterday evening at the Lansdowne Club.
I hope that the firm will continue to prosper and we look forward to working with you again in the future.'