EP quiz team finish second in LXA pub quiz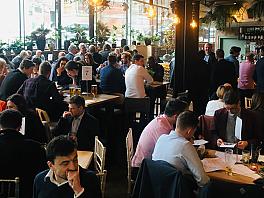 The EP pub quiz team took part in the recent LXA pub quiz. Some forty teams competed for the top prize with EP finishing a tantalisingly close second, once again proving that a rounded knowledge comes from working in the Building Services industry.
The night was a great success with over £10,000 raised for charity.