Sustainable Design and Low Carbon Consultancy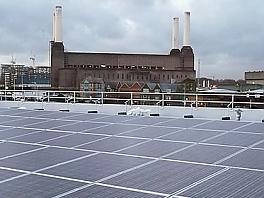 Probably the single largest political agenda in the late 20th Century into the 21st Century has been greater awareness of the impact on the planet, along with rising fuel costs.
In the late 20th Century and the early part of the 21st Century ecological issues have probably formed the largest geo political issue to shape our lives.
Backed by changes in Building Regulations and alongside rising fuel costs the need for sustainable and low carbon building services design is now well established. A number of Edward Pearce LLP staff are CIBSE registered Low Carbon Consultants.
Edward Pearce LLP has in this period undertaken projects utilising the following low carbon technologies:
Open loop ground source heat pump system.

Closed loop ground source heat pump system.

Energy piles.

Solar thermal array.

Photovoltaic array.

Air source heat pumps.

Large scale PV installations (over 50 kWp).

Aqua turbines.

Rainwater harvesting and grey water recycling.

Small scale wind turbines.
Edward Pearce LLP is currently involved with an experimental project with a London Estate to determine the very best and workable low energy solutions for a Grade II listed refurbishment. The project is designed to determine the best and most practical solutions in a mid-19th Century building that is typical of much of their building stock.
Featured Prime Sustainability Projects